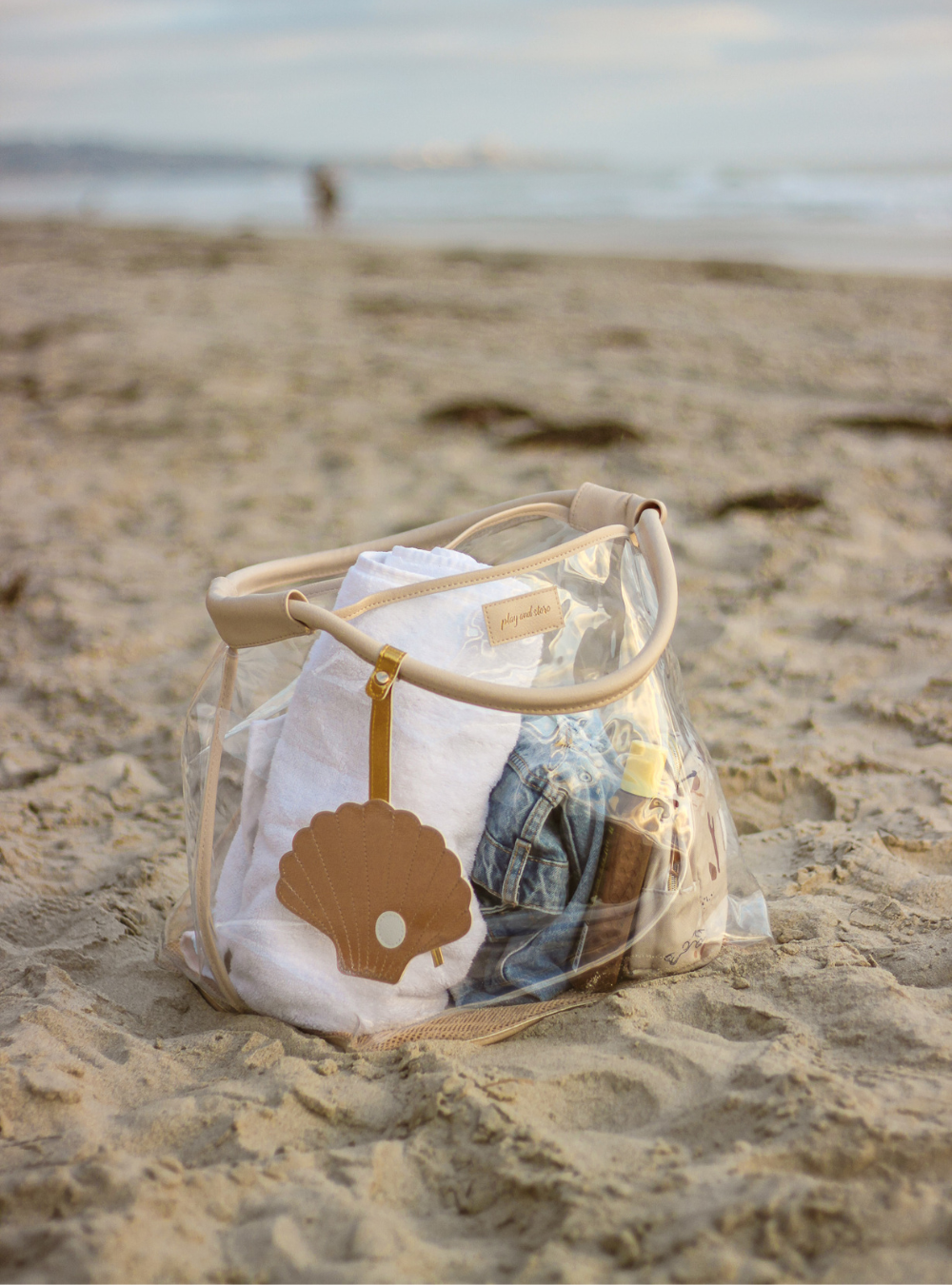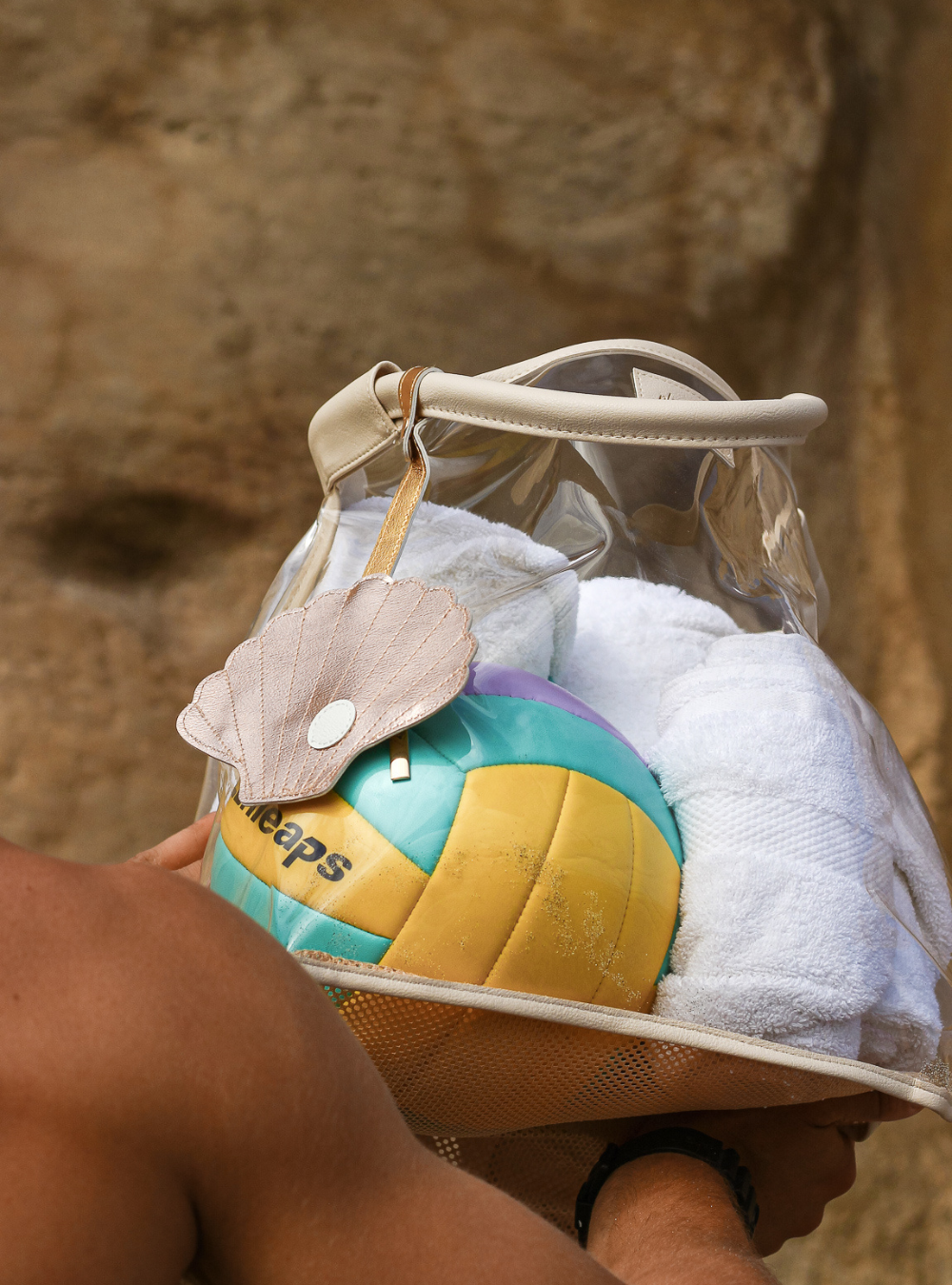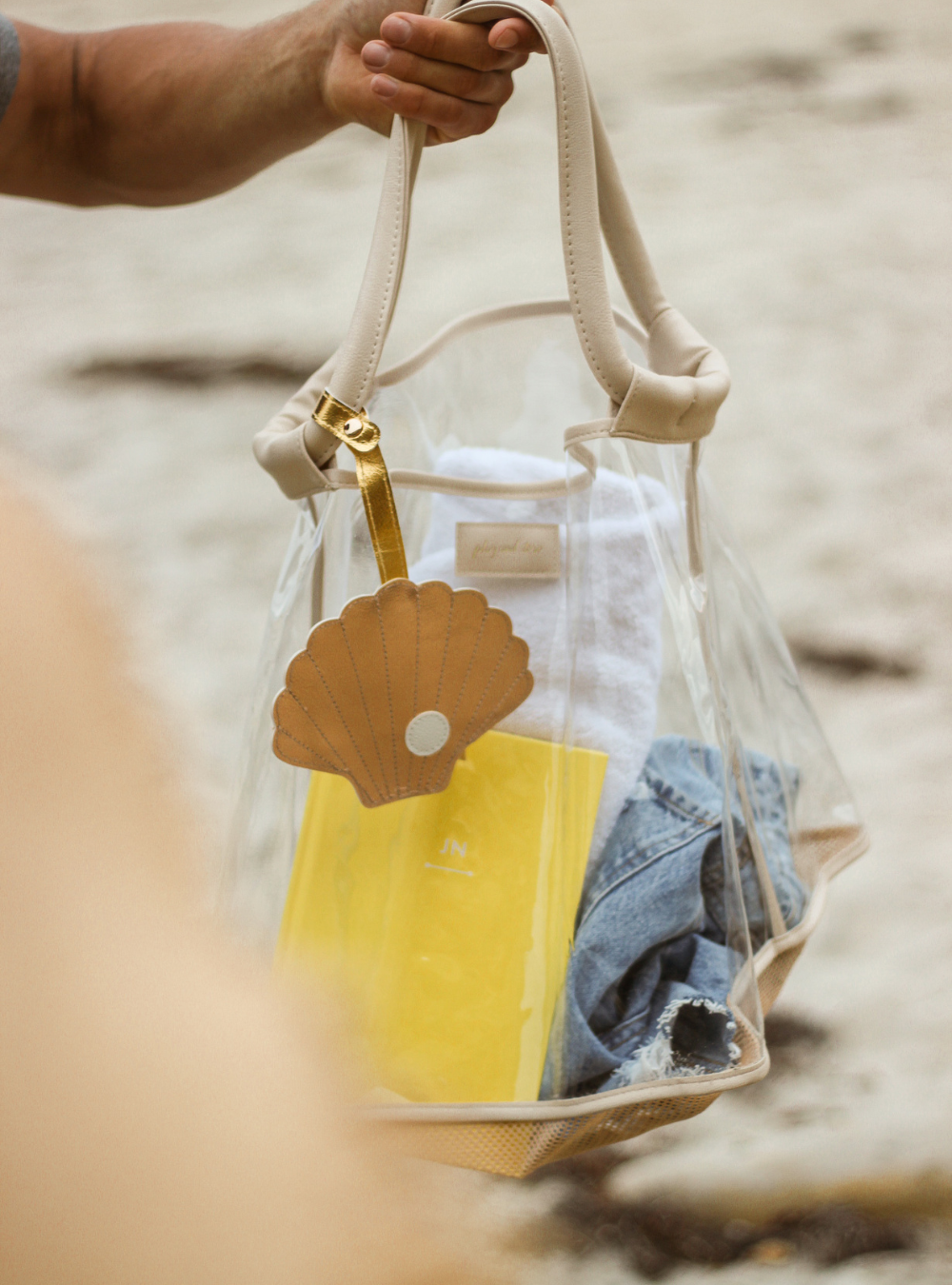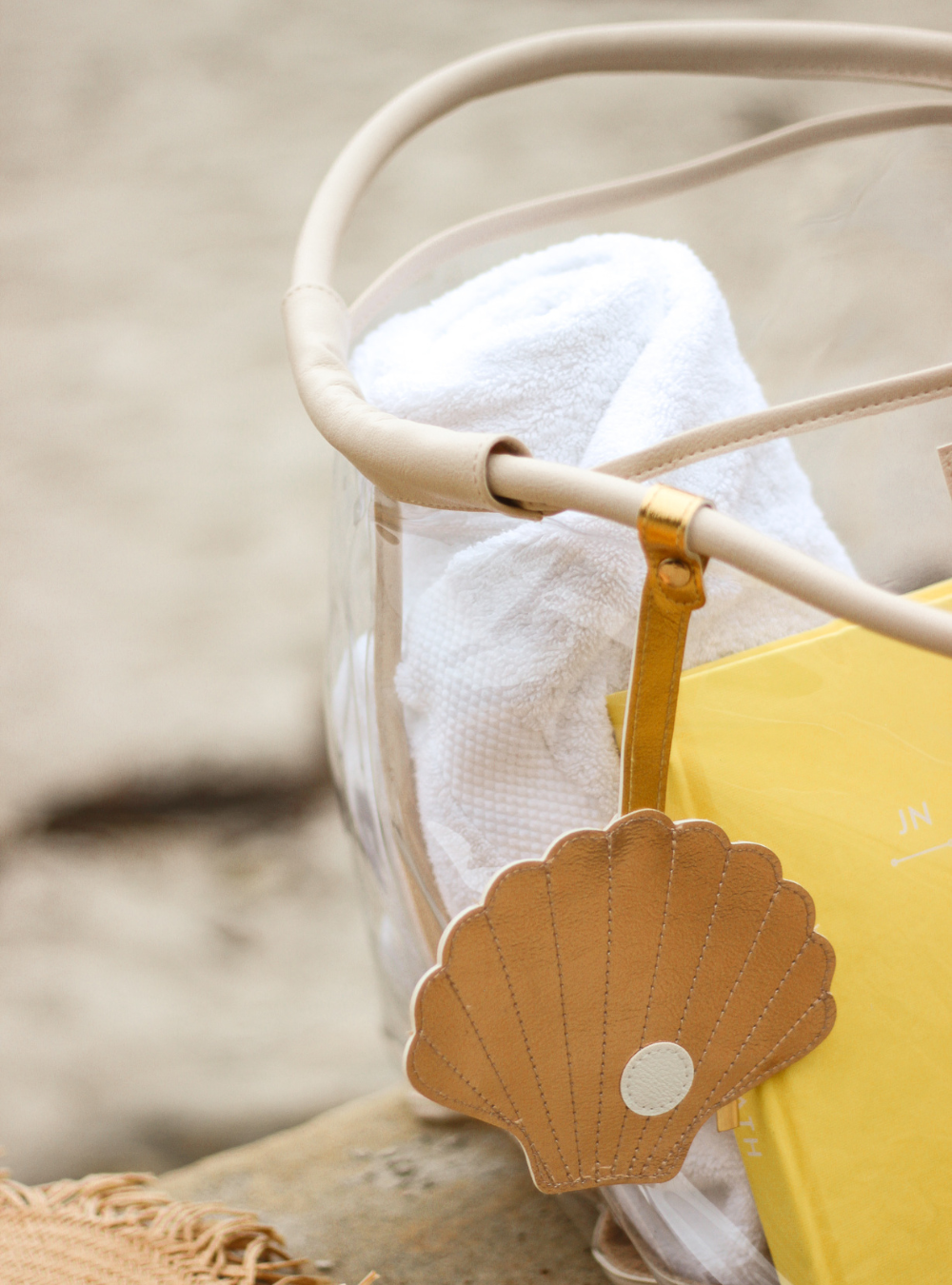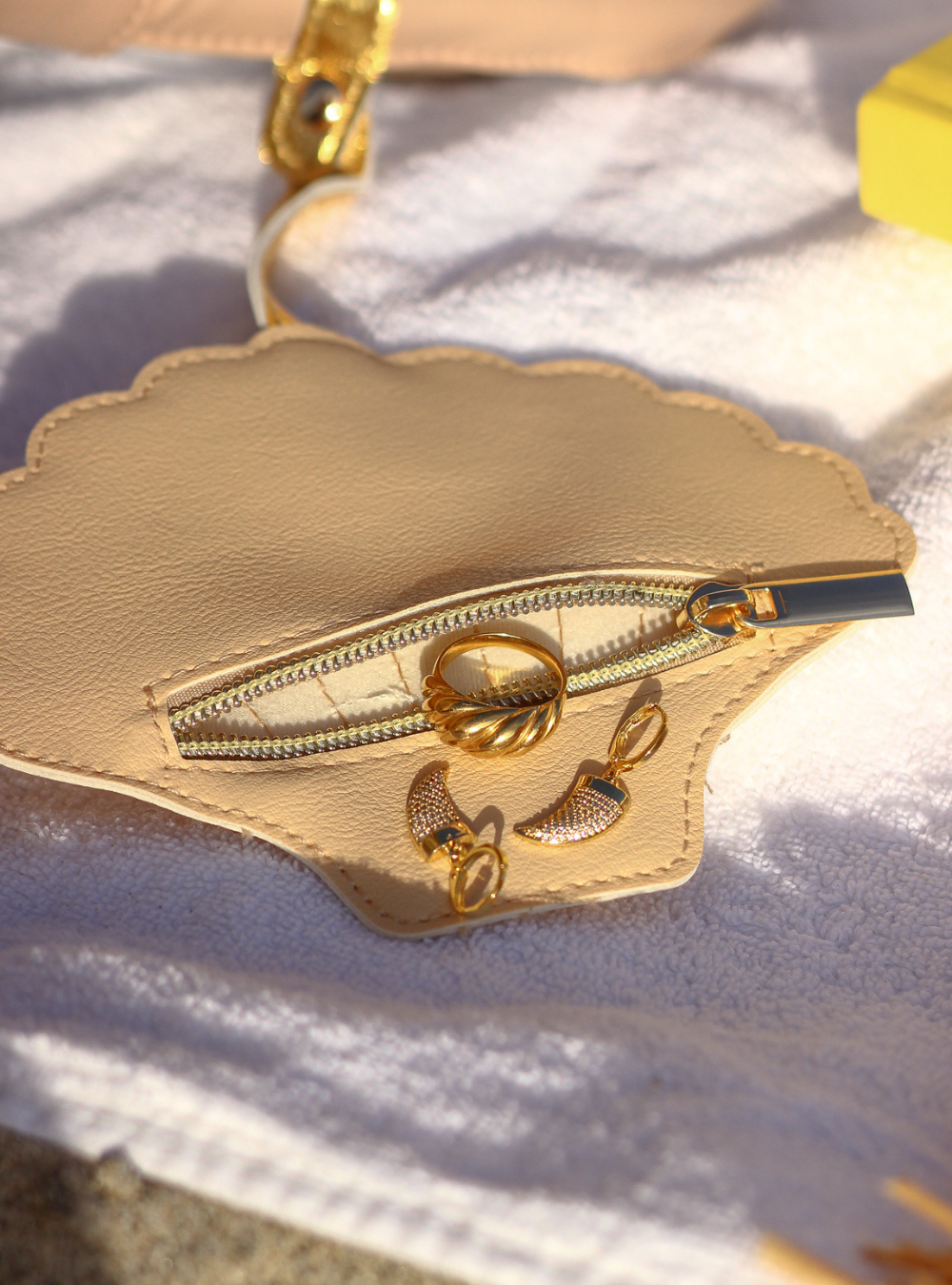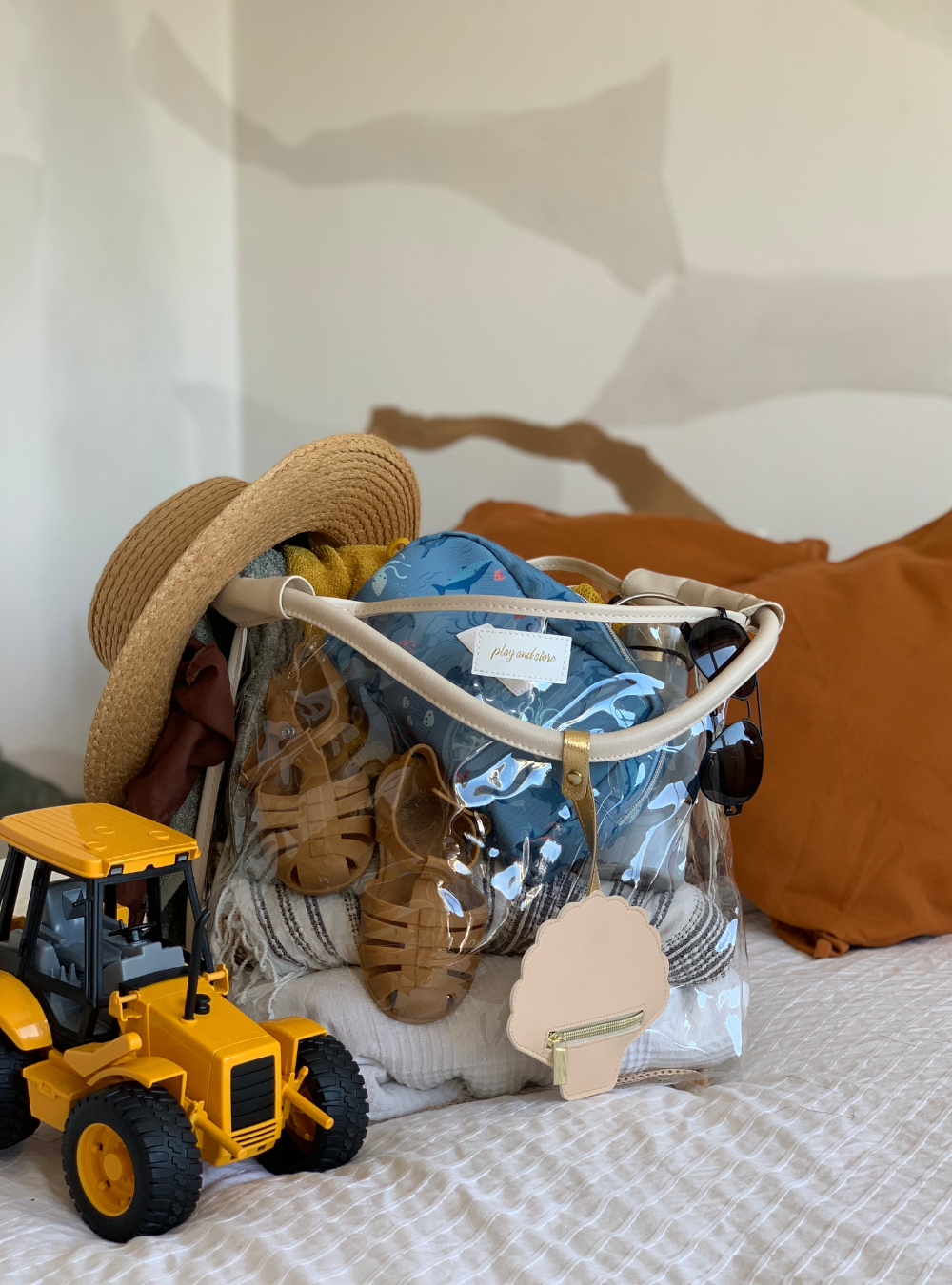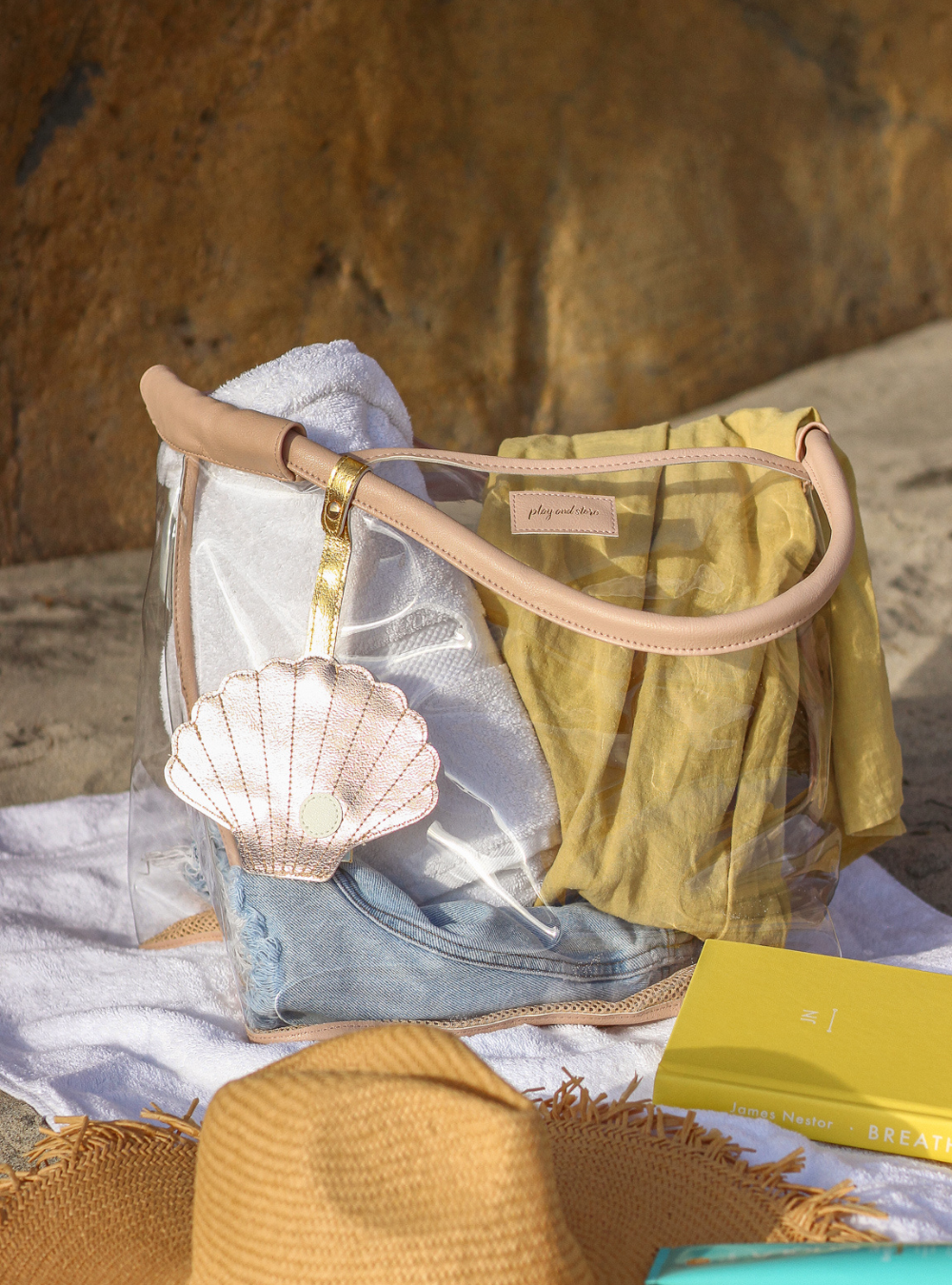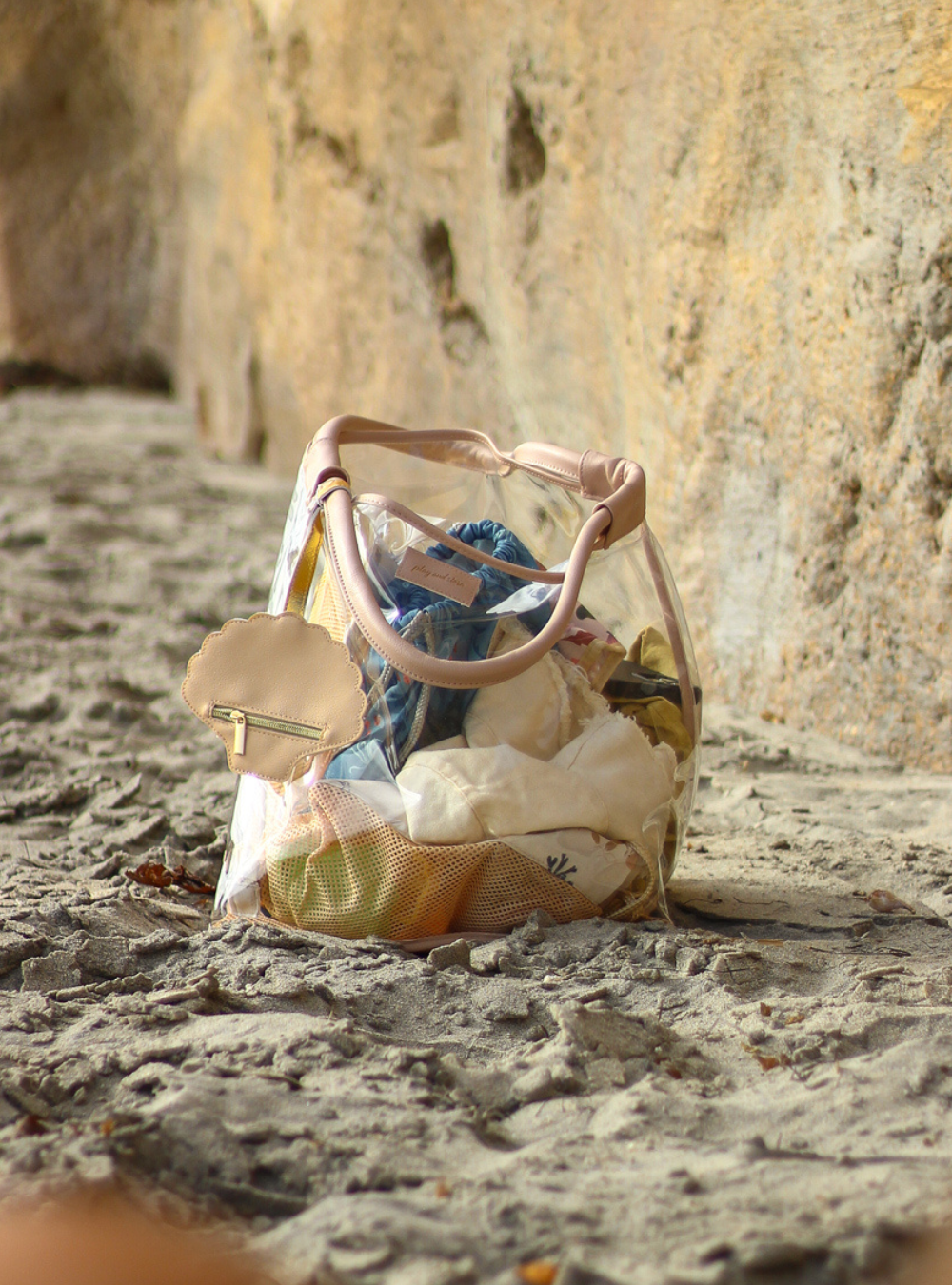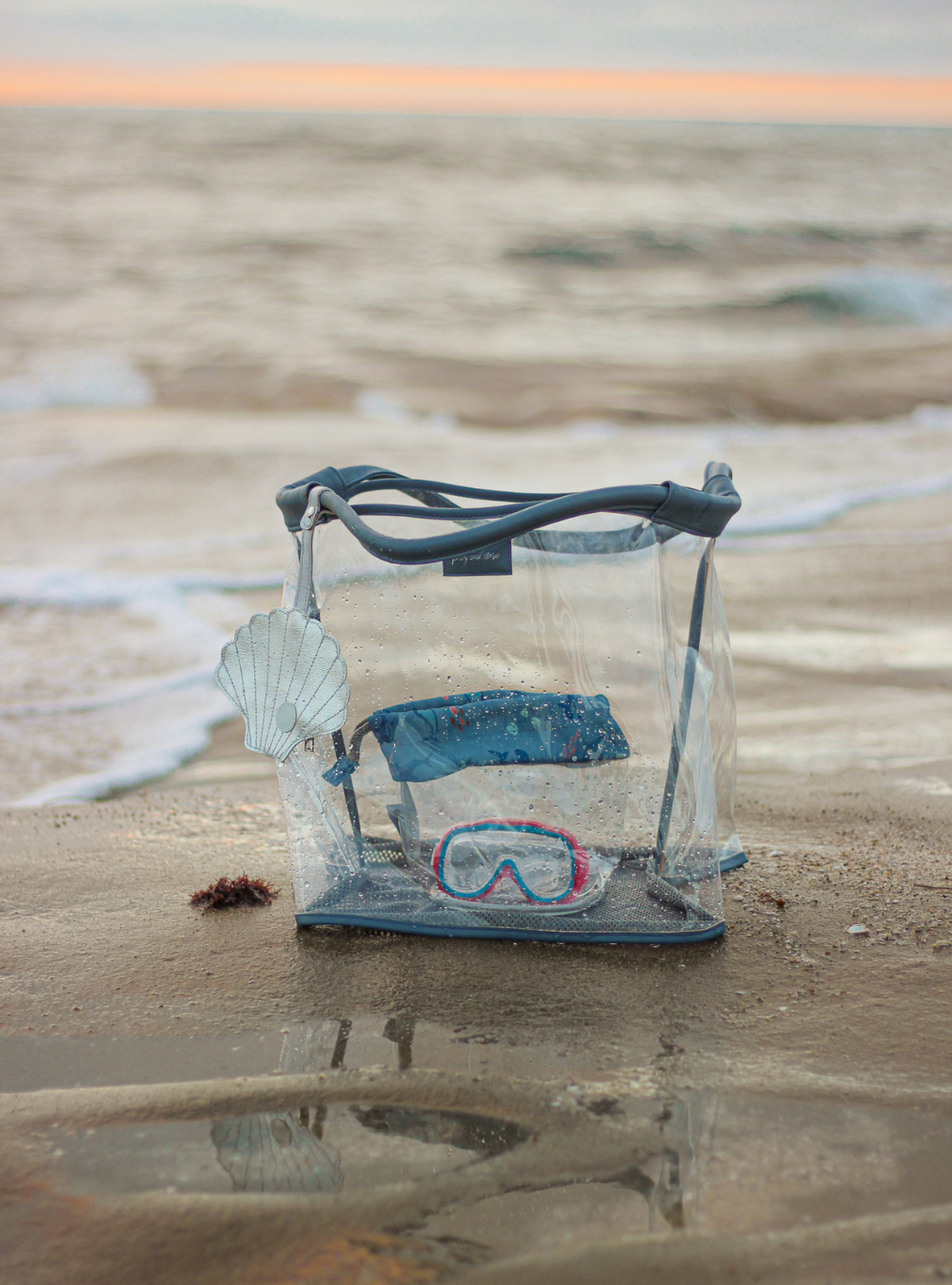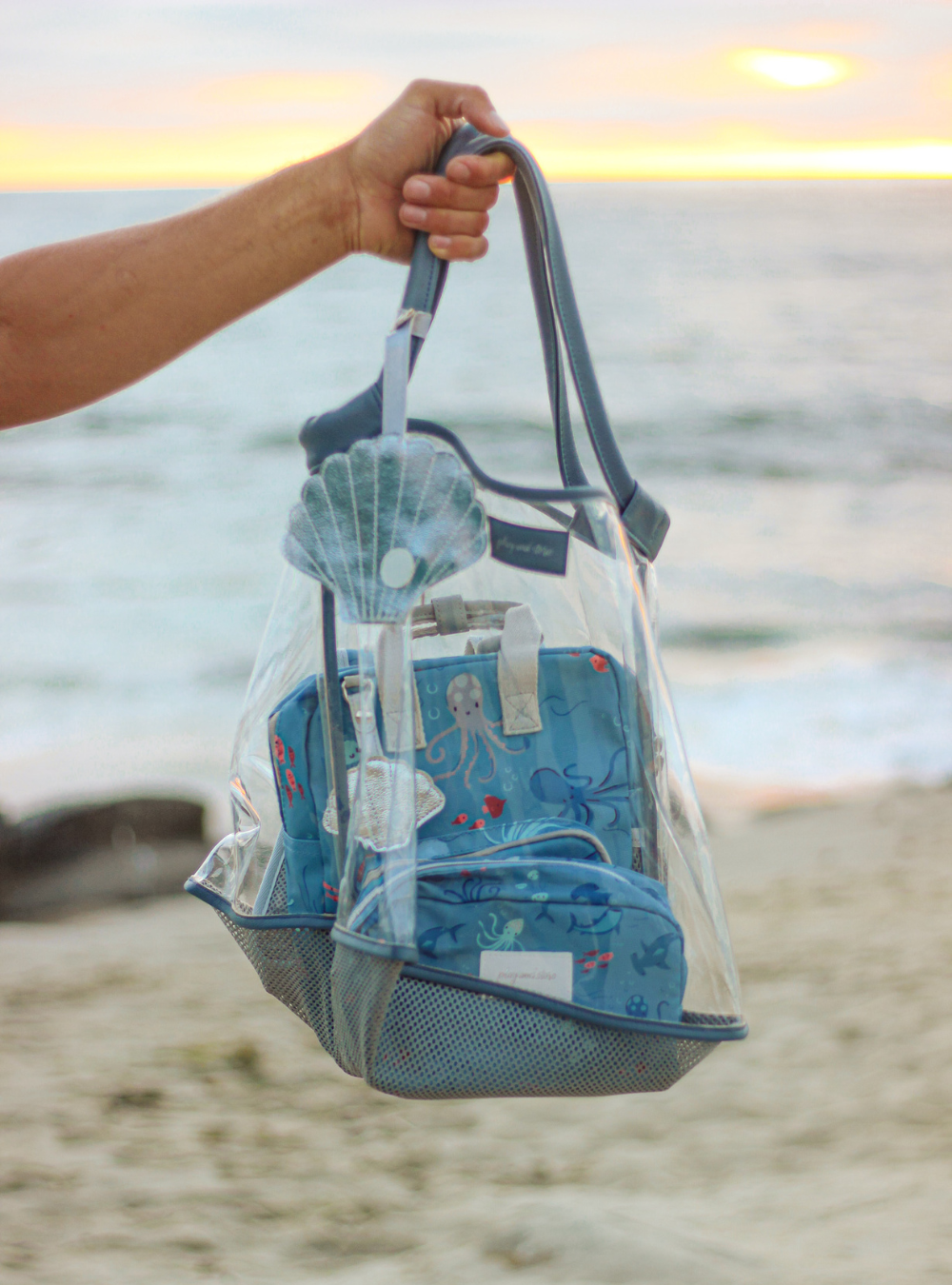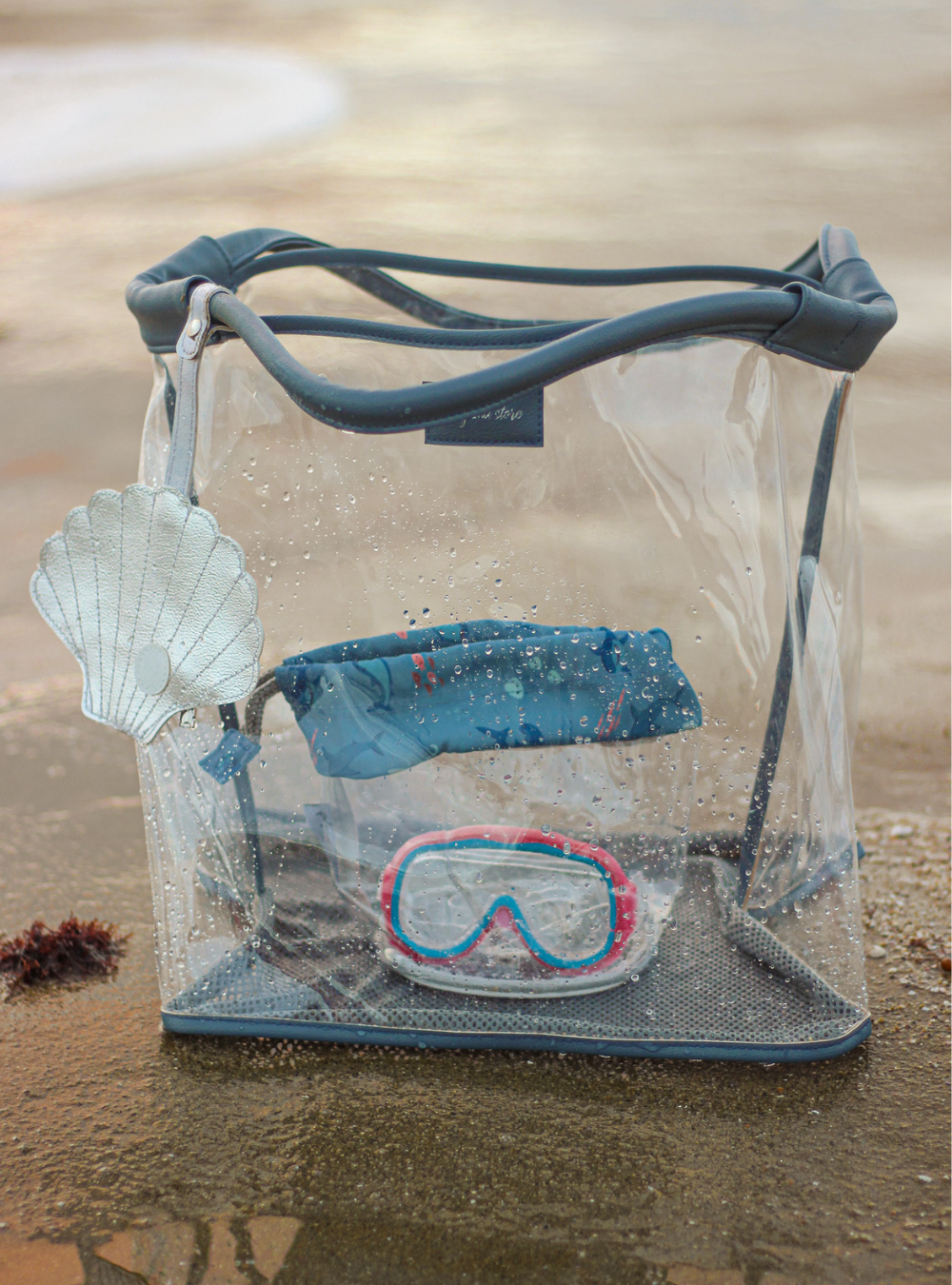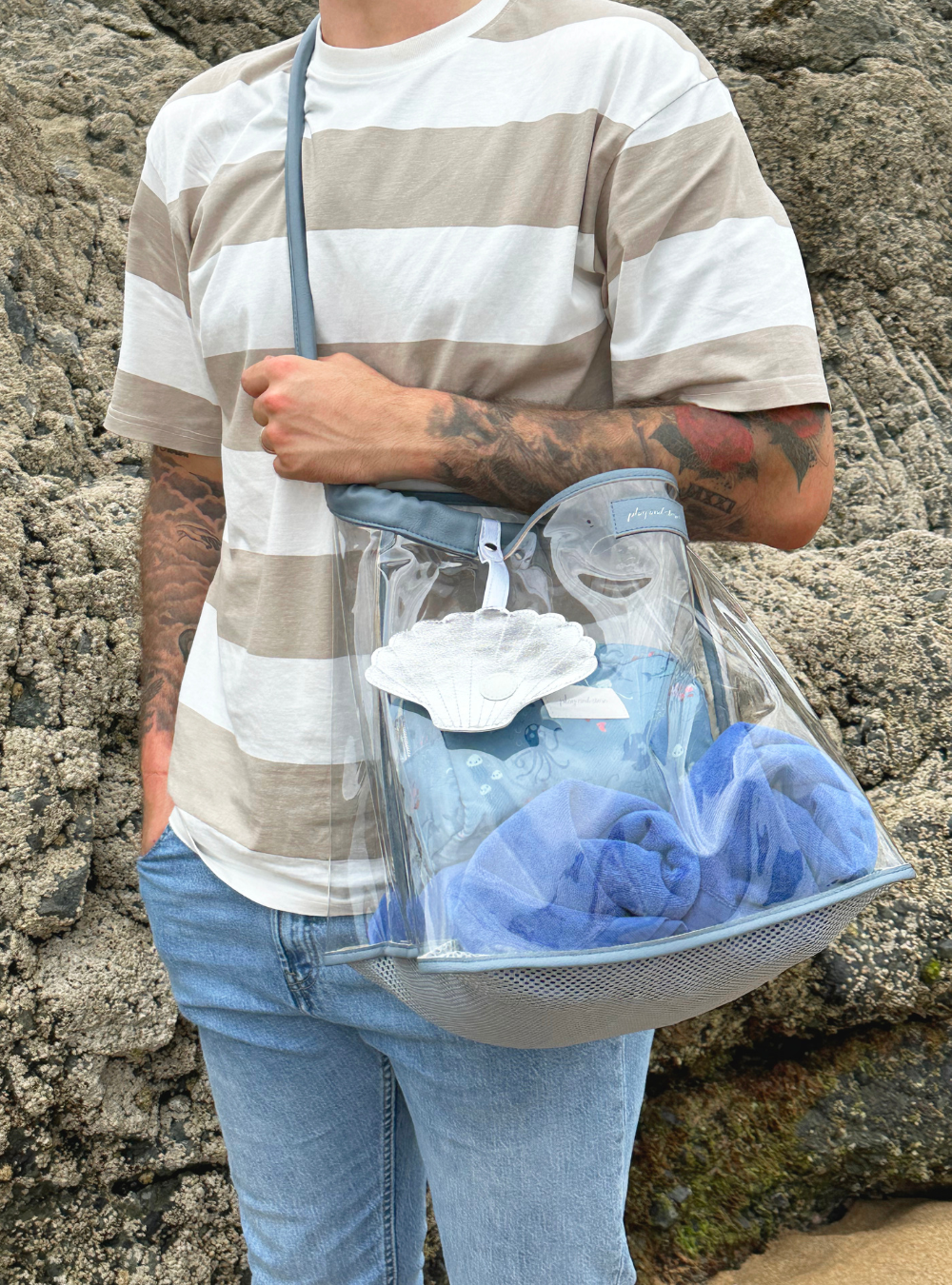 Our innovative beach bag is transparent and square shaped with a wide inner space allowing all of your family's towels, lunch, toys and more to fit perfectly inside.
We've added a mesh bottom so that wet or sandy items can be carried without bringing the beach home with you. At the same time it allows air to flow through towels and bathing suits inside, drying them out rather than keeping the moisture in.
With the AIJU security certificate, our beach bag is made out of non-toxic, water resistant materials.
Our beach bag can be carried on the shoulders or worn as sling bag. This way, you're left hands free to carry your little one!
With the AIJU security certificate, our beach bag is made out of non-toxic, water resistant materials. Simply spray or wipe down the bag to clean, and allow to air dry. Hand wash only.
10% of this purchase will go back to keeping our beaches clean. Learn More
Share
Meet The Last Beach Bag You'll Ever Need
Our iconic beach bag features a transparent body that allows you to never lose anything at the bottom of your bag again and easily find anything you've packed on your day at the beach. Our beach bag includes a shell themed coin purse to easily store your money and cards and pairs perfectly with your Storage Bags to keep everything inside organized and easy to get to the beach, play and store.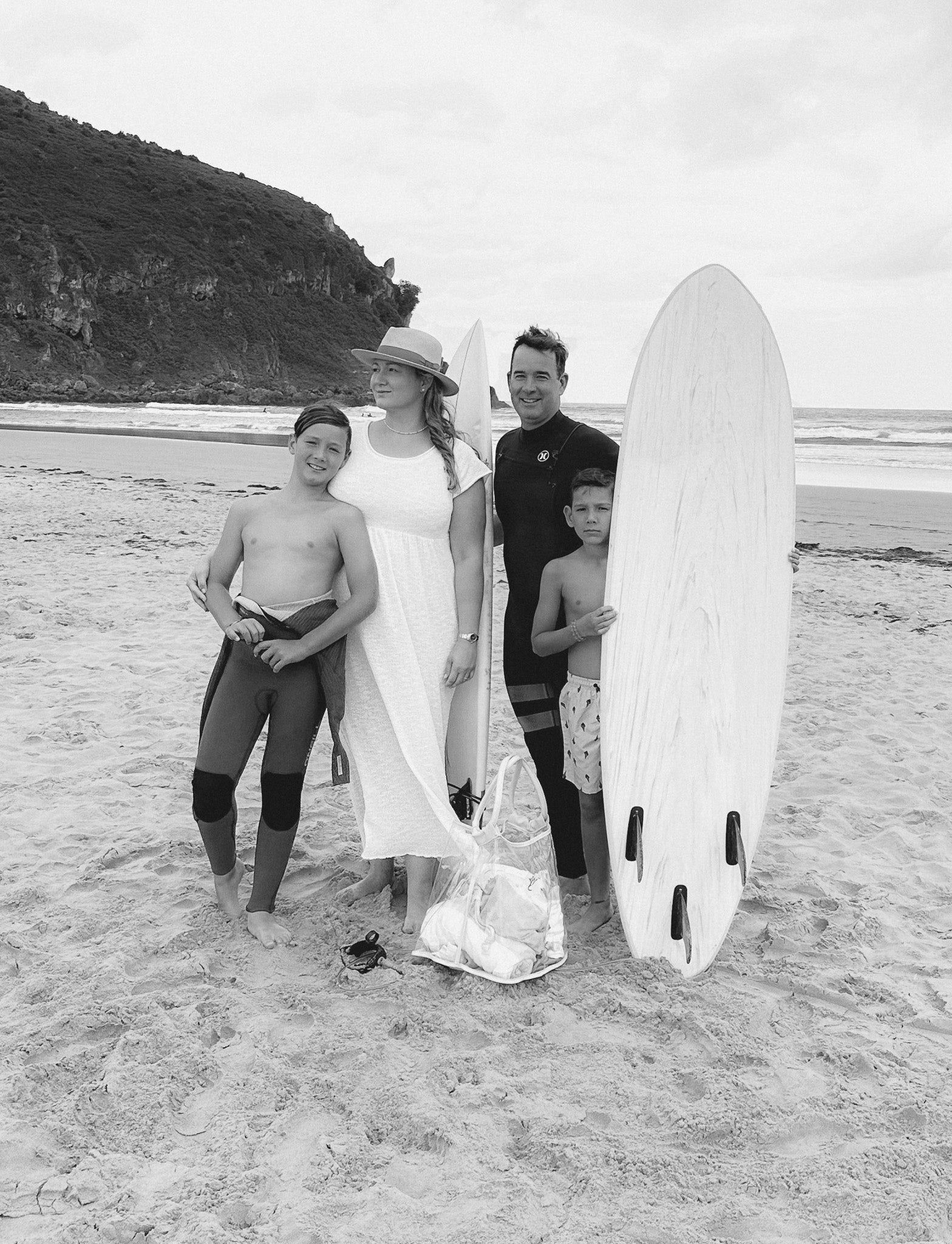 Our Family Story
Play and Store Founder, Chantal was a child of the sea always mesmerized by collecting shells and beautiful beach rocks. She always referred to nature as being the world's most creative designer. As a child her dream job would be to become a archeologist or work for National Geographic.
Chantal moved from Holland to Spain to live with her surf-loving husband. Now a family of four, they love spending time at the ocean just as Chantal did as a child. You can always find their two sons surfing and near the water.
When the idea of Play and Store was born, it was very important to Chantal to create the highest quality, non toxic family products that would last for years to come as well as be able to give back to a part of her life that had given her so much - the ocean. Play and Store believes in keeping the oceans clean, helping marine animals and leading the way to a better future to our next generations.